2022 the 6th International Conference on Green Energy and Applications (ICGEA 2022)has been held online during March 4-6, 2022. Much as we like to have a face-to-face meeting this year, the Covid-19 situation remains a challenge for presenters and audience to attend the conference physically. Nevertheless, this would have not hinder our knowledge sharing and discussion through an online meeting.
We would also like to extend the appreciation to the reviewers, session chairs as well as the authors and presenters who have contributed to this conference in one way or another.

The cover of proceedings of ICGEA2022! Proceedings of ICGEA2022 can be checked in IEEE Xplore now, EI Compendex and Scopus indexed already!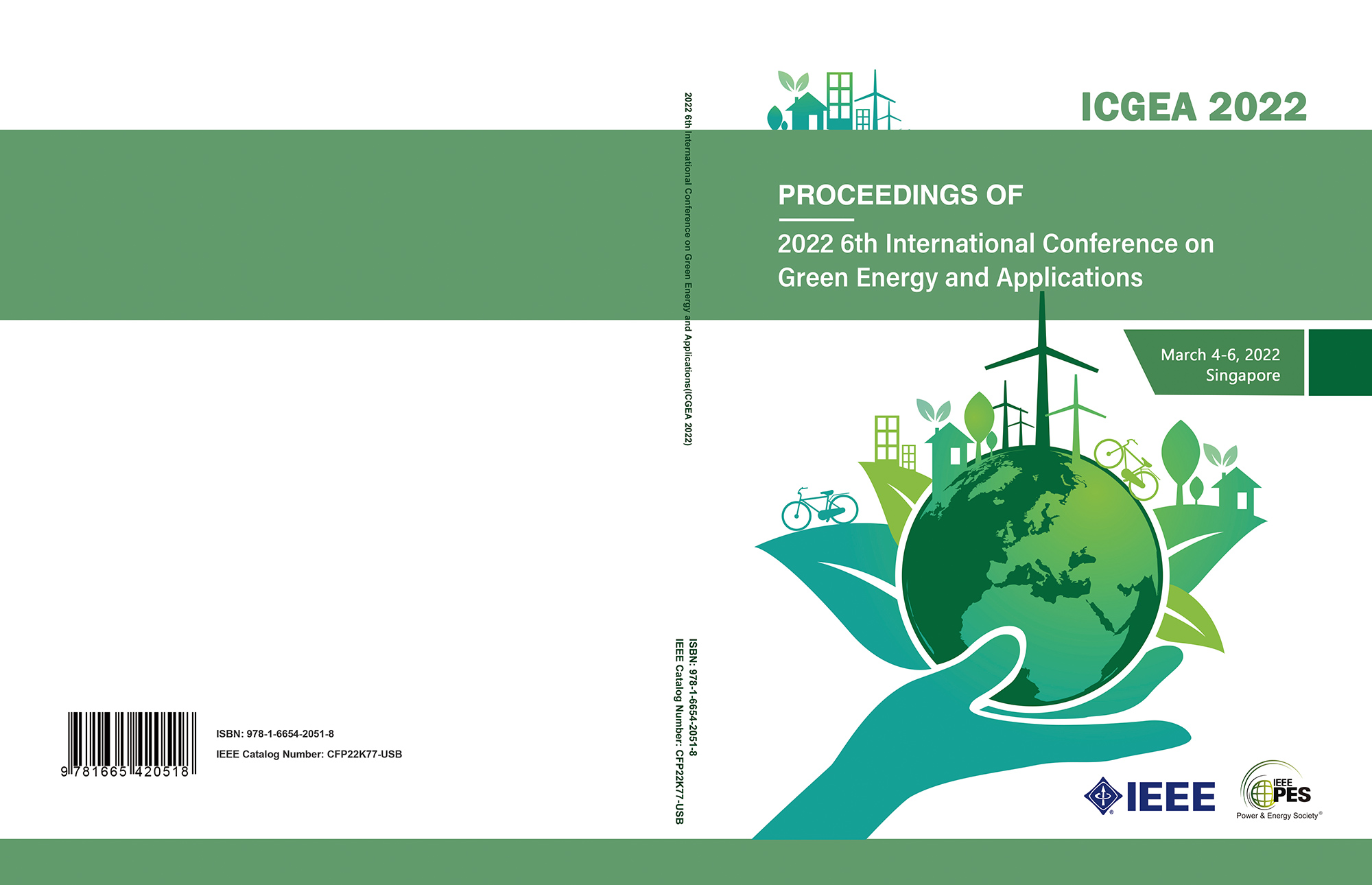 GROUP PHOTO

CONFERENCE COMMITTEE&KEYNOTE SPEECHES







BEST PRESENTERS